Staff – New Radiance Cosmetic Center Fort Lauderdale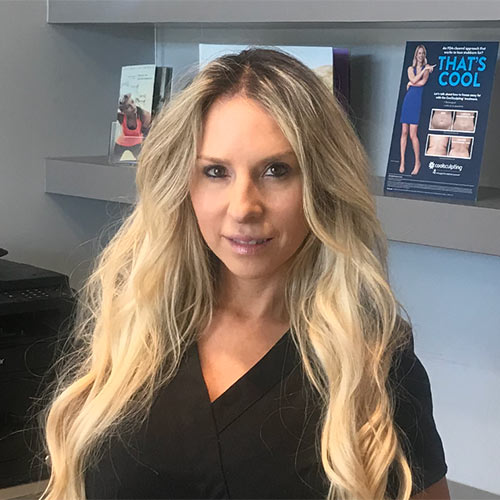 Certified CoolSculpting Specialist and Body Sculpting Expert
Heather Davis born and raised in Los Angeles, has been a Certified CoolSculpting Specialist for 7 years and has treated over 2,000 patients. She has been working in esthetics as a medical esthetician and consultant for the past 12 years in Beverly Hills, California. Heather graduated CoolSculpting University in 2015 making her an expert in the non-surgical fat reduction technology.
"CoolSculpting is such an amazing treatment that transforms patients without having to do surgery. My goal is to get the best results for each patient, I love making my patients feel and look beautiful and have been able to achieve that over many years with CoolSculpting."
M.D. Board Certified Surgeon Stephen Channey M.D, F.A.C.S. Hormone Therapy authority with extensive background in Aesthetics, injectables, and laser treatments. 16 years Hospitalist at Memorial Regional Hospital and 10 years as Medical Director of Memorial Regional Hospitalist Group & 20 years experience providing hormone replacement therapy to men and women.
Dr Channey offers a wide range of medical and aesthetic options using the latest techniques and technology.
Treatments include Laser Treatments, Hormone Therapy, OB/GYN, Thread Lifts, Botox and dermal fillers, and
Weight Loss, in a relaxing and friendly environment, with the advanced cosmetic procedures and expertise.
It is our goal to address all cosmetic concerns individually, while providing and maintaining natural, healthy looking results no matter what your age or skin type may be!atments.